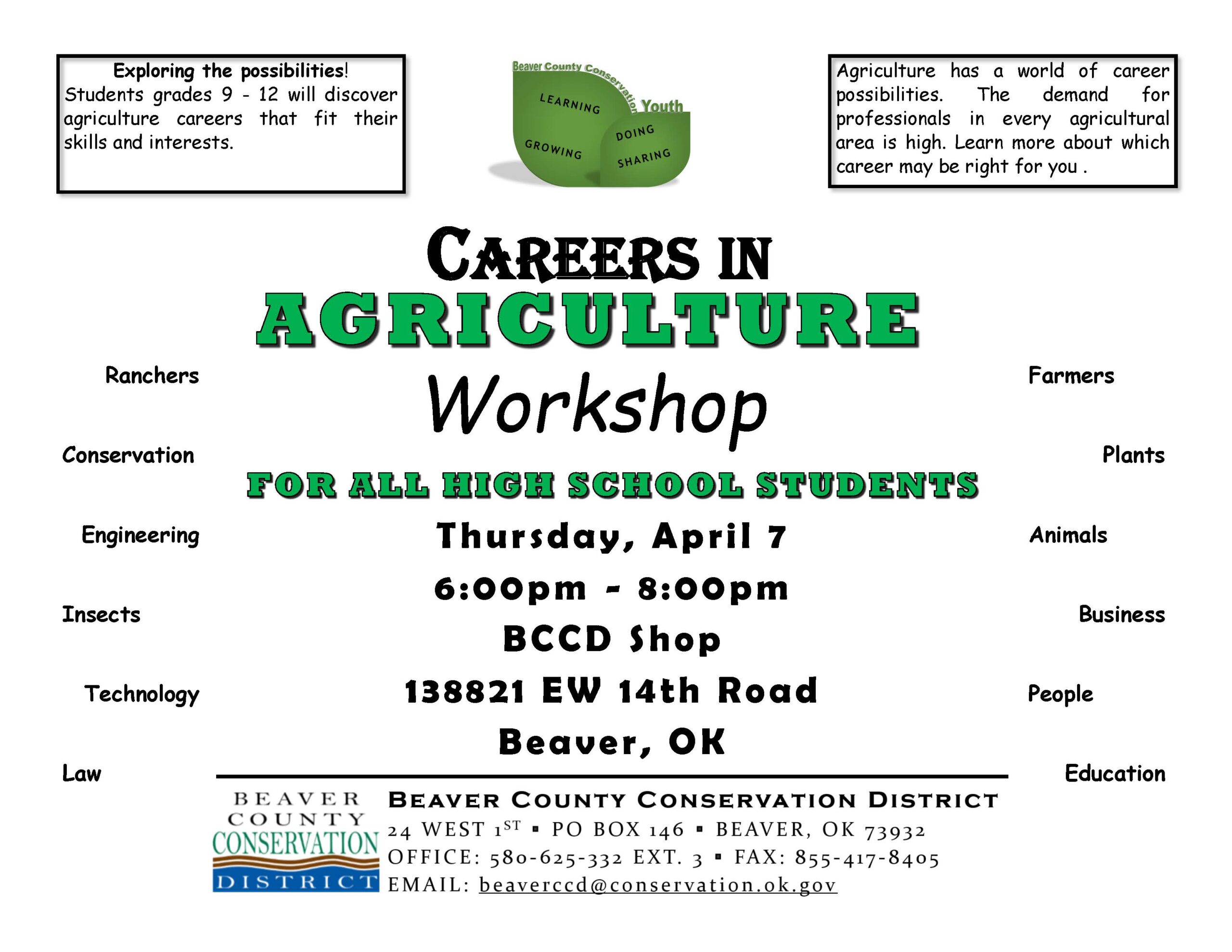 Careers in Agriculture Workshop
Are you a high school student curious about career opportunities in agriculture? Join the Beaver County Conservation District June 7, 2022 at 6:00 pm at the Conservation District Barn (138821 EQ 14th Road in Beaver, OK) to learn more about opportunities available.
Registration for the event for attendees is not required. If you are an agriculture professional interested in making a presentation during the workshop, please contact the BCCD as soon as possible.
Contact Debbie Bolinger, Beaver County Conservation District, at beaverccd@conservation.ok.gov or 580-625-3302 ext 101 for more information.