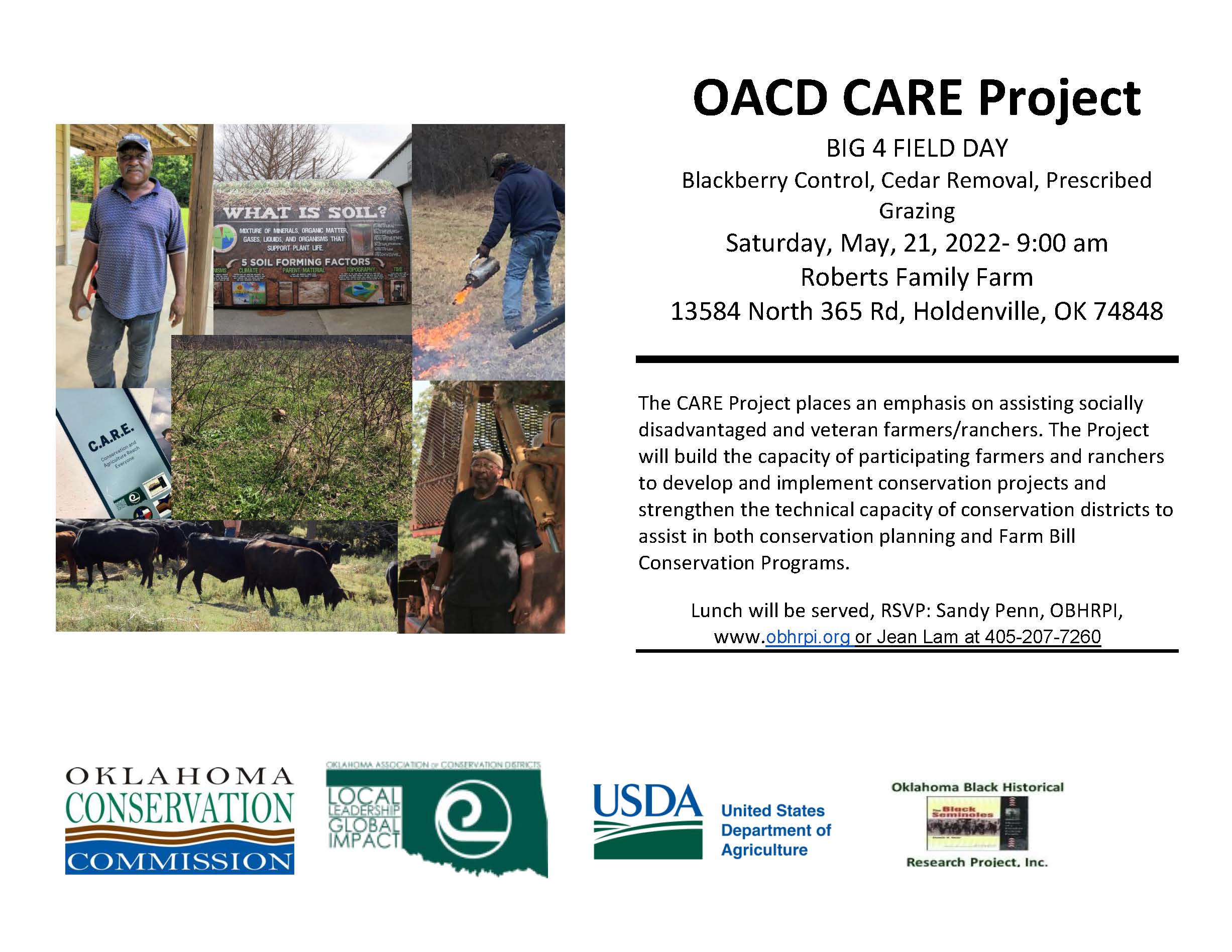 OACD CARE PROJECT: Big 4 Field Day
BIG 4 FIELD DAY
Blackberry Control, Cedar Removal, Prescribed Grazing
Saturday, May, 21, 2022- 9:00 am
Roberts Family Farm
13584 North 365 Rd, Holdenville, OK 74848 (There will also be a site visit in Seminole County)
The CARE Project places an emphasis on assisting socially disadvantaged and veteran farmers/ranchers. The Project will build the capacity of participating farmers and ranchers to develop and implement conservation projects and strengthen the technical capacity of conservation districts to assist in both conservation planning and Farm Bill Conservation Programs.
Lunch will be served, RSVP: Sandy Penn, OBHRPI, www.obhrpi.org or Jean Lam at 405-207-7260
Oklahoma Conservation Commission
Oklahoma Association of Conservation Districts
USDA
Oklahoma Black Historical Research Project, Inc.