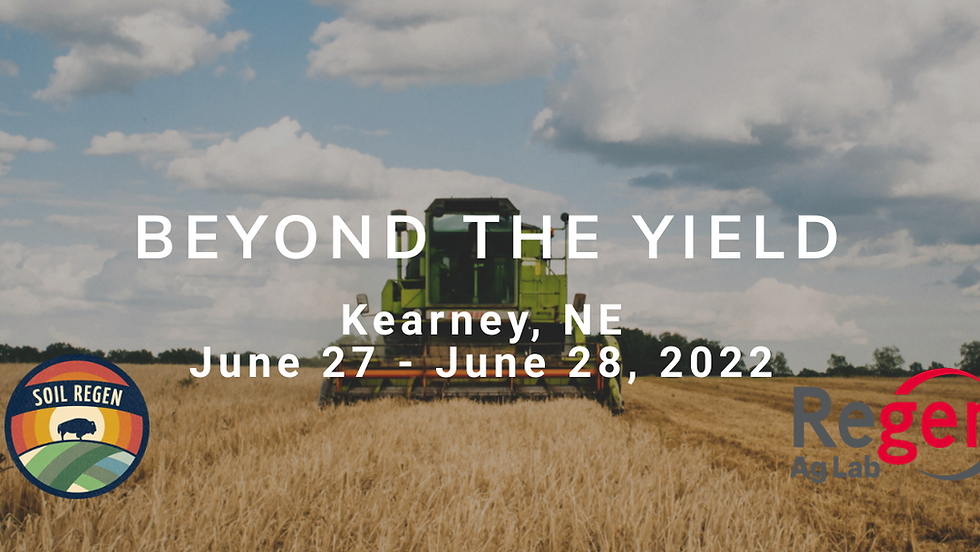 Beyond The Yield, Kearney, Nebraska – Featuring Jimmy Emmons!
Soil Regen, a soil health consulting and education company, and Regen Ag Lab, a premier soil health laboratory in Kearney, NE, are proud to announce Beyond the Yield.  The Beyond the Yield workshop will be held on June 27-28, 2022, at the Younes Conference Center North in Kearney, NE. Beyond the Yield brings you THE ENTIRE REGENERATIVE JOURNEY. From soil testing to practice implementation to marketing……how do you ACTUALLY make it happen.
Beyond the Yield features regenerative agriculture advocates Oklahoma Conservation Commission Soil Health Mentoring Coordinator Jimmy Emmons, Rick Haney, Rick Clark, Russell Hedrick, Lance Gunderson, Loran Steinlage, Erin Martin, and Michael Thompson.
To register right now, please go to https://www.agsoilregen.com/event-info/beyond-the-yield
Jun 27, 8:30 AM CDT – Jun 28, 5:00 PM CDT
Kearney, 707 Talmadge St, Kearney, NE 68845, USA