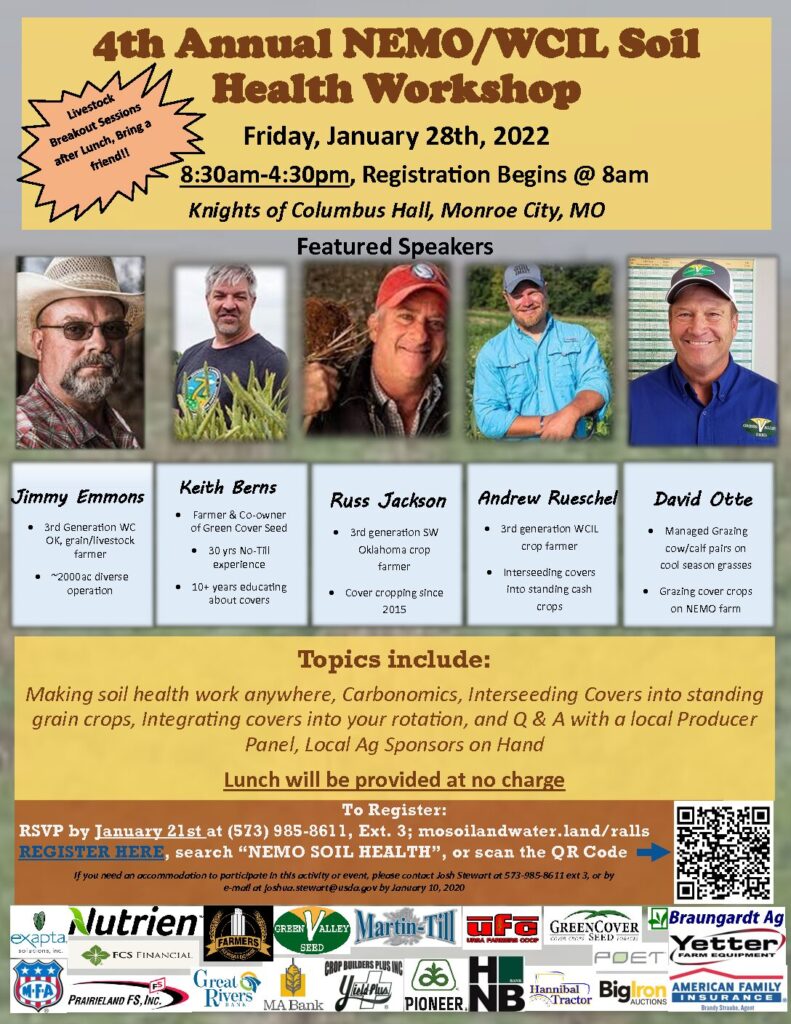 4th Annual NEMO/WCIL Soil Health Workshop
Featuring Jimmy Emmons, Keith Berns, Russ Jackson, Andrew Rueschel, David Otte. Topics include making soil health work anywhere, interseeding covers into standing grain crops, integrating covers into your rotation, livestock breakout sessions, and producer Q&A panel.
Contact/registration: RSVP by January 21 to 573-985-8611 ext 3, or http://mosoilandwater.land/ralls
Free to attend. Lunch provided.