EPA Adds Nearly $1 Million to Water Quality Projects
The Oklahoma Conservation Commission announced at its September Commission meeting that the U.S. Environmental Protection Agency is providing additional funding to Oklahoma for water quality projects. The funds come through the state Office of the Secretary of Environment to the Oklahoma Conservation Commission's Water Quality division.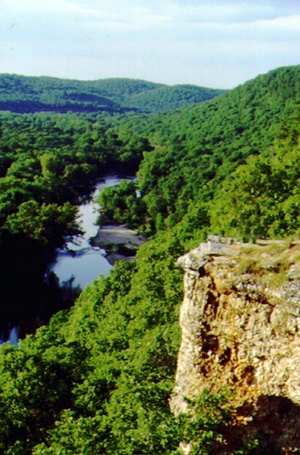 Funds for projects in other states in the EPA Region 6 that were not used are being redirected to two ongoing projects in Oklahoma. EPA redirected them to Oklahoma because of the Conservation Commission's Water Quality Division's proven track record for putting funds to work in protecting and improving water quality, according to Mike Thralls, Conservation Commission executive director.
The funds originate from the federal Clean Water Act, Section 319, and will supplement ongoing efforts by local conservation districts, the Oklahoma Conservation Commission and the USDA Natural Resources Conservation Service in working with agricultural producers and other landowners to establish best management practices to reduce nonpoint source pollution in water through voluntary, locally-led means.
The money will allow additional efforts to be implemented in the existing Illinois River and North Canadian River Projects, according to Shanon Phillips, OCC/WQ director; work that in some cases has resulted in reductions of nutrients as high as 60 percent to 70 percent in certain areas and led to the delisting of several Oklahoma stream segments from the state's impaired waters or 303(d) list. Of the $934,573 total redirected funds, approximately $834,000 will be used in the North Canadian River watershed and $100,000 in the Illinois River watershed.
Plans for use of the funds include implementation of a demonstration farm in the North Canadian River watershed to demonstrate the techniques on no-till and low tillage farming and other best management practices. The farm will also serve to demonstrate the benefits of those practices in reducing the amount of sediment in runoff and resulting improvements in water quality. The funding will also allow continuing research in the watershed on measuring the sequestration of carbon into soil and plants achieved through no-till farming and other land management practices. In the Illinois River watershed the funds will ensure continued water quality monitoring at selected U.S. Geological Survey stations in the Oklahoma portion of the Illinois River watershed and continued maintenance of public facilities and trash collection along recreational areas of the river.