Employee of the Year: Nick Huber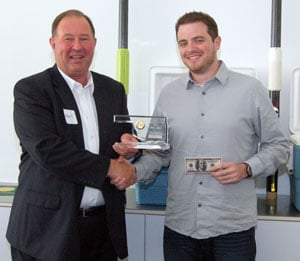 Nick Huber, OCC/Information Technology specialist, was named Employee of the Year at the May 2011 OCC Full Staff Meeting. He had been named as Employee of the Quarter at the February 2011 staff meeting.
Nick joined OCC in May 2008. Previously he had worked at Computer Nerdz repairing and installing computers and software after graduating from the University of Oklahoma with a BA in Communication in 2007.
The nomination form for Nick's award read "Recently, we all benefited from Nick's hard work during server migrations and relocations. Nick worked long hours, not just during the work week, but also over the holiday weekend to make sure the agency functioned with a minimum of interruption. On top of the regular issues with relocation, he was quick to respond to individual problems experienced soon after the move. His sacrifice was a significant benefit to the rest of the agency function. We are fortunate to have such a talented, service-minded employee."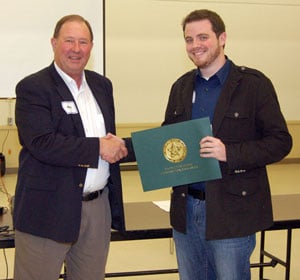 As OCC's IT specialist, Nick assists not only OCC employees but also conservation district offices with computer and networking needs. From software installation to hardware malfunctions and data loss, Nick is always available to help.