Employee of the Quarter: Taylor Marshall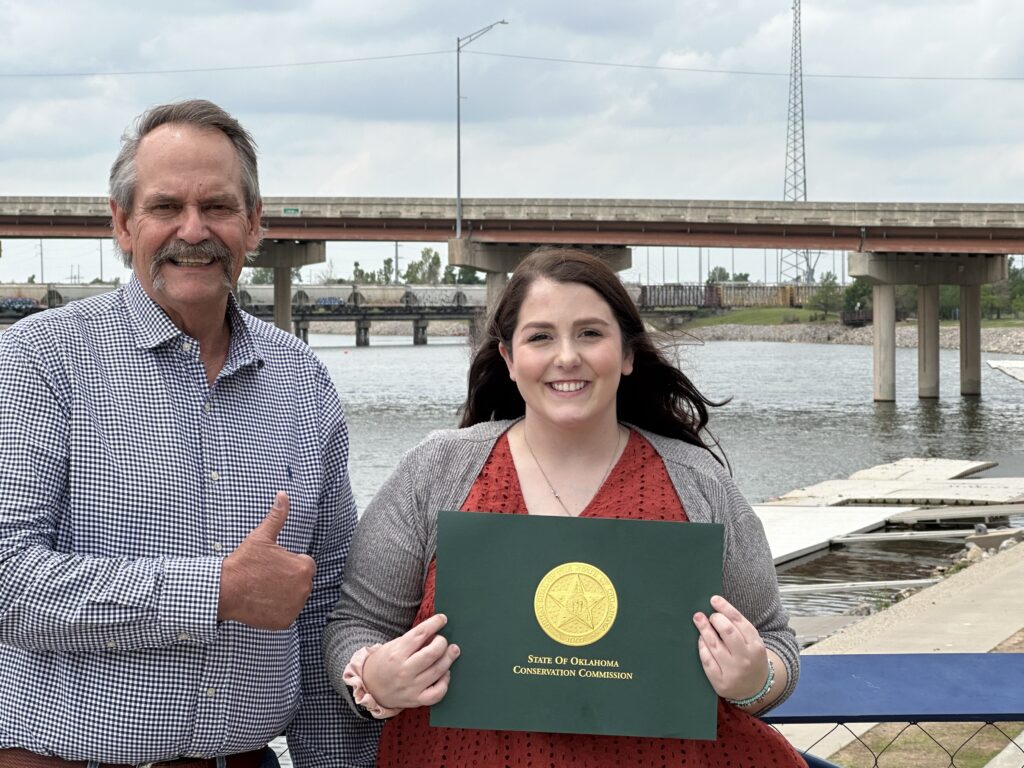 Since joining our organization in December 2020, Taylor Marshall has consistently demonstrated an unwavering commitment to excellence and an extraordinary dedication to her work.
She consistently goes above and beyond to deliver outstanding results, demonstrating meticulous attention to detail in everything she does. Her dedication to providing quality assistance to conservation districts is evident in the significant impact she has made. Whether through her excellent preparation for commission meetings or her well-crafted written communications of guidelines for the administration of the emergency drought program, she ensures that our operations are executed smoothly and effectively.
Furthermore, Taylor's resourcefulness and willingness to assist her coworkers have made her an invaluable asset to our team. She consistently goes the extra mile to lend a helping hand and support her colleagues in their endeavors. Her collaborative nature and team-player mentality have fostered a positive and supportive work environment.
Taylor has proven herself to be an outstanding employee who embodies the qualities we value most. Her enthusiastic, organized, and motivated approach, as well as her resourcefulness, innovation, and dedication, help bring success to our organization and the conservation districts we serve.
We congratulate Taylor on this well-deserved recognition as the Employee of the Quarter and look forward to witnessing her continued growth and contributions in the future!