Employee of the Quarter: Rebecca Bond
Rebecca Bond, Blue Thumb Water Quality Education Program Director, has recently been working with the Soil Health team to create educational documents, presentations, and displays that can serve as templates for municipalities, volunteers, and other groups.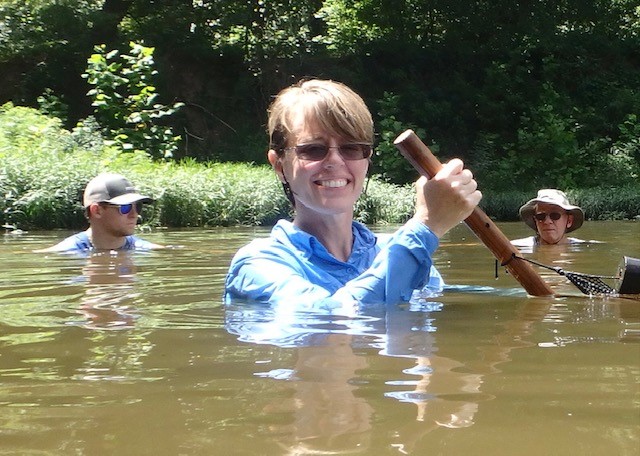 These educational tools will be a leg up for any and all people who are in need of helping others learn about sustainable land uses and pollution prevention.
Rebecca's many outstanding characteristics include her kindness, dedication to conservation and excellent communication skills.
She brings so much to the agency including the ability to strengthen relationships within the Blue Thumb group and sharpen the focus of our efforts; taking the volunteer monitoring program to another step to consider what comes after gaining data, and recognizing her staff members individual strengths and encouraging them in that direction and helping them to grow.
Congratulations, Rebecca!