Employee of the Quarter: Monty Ramming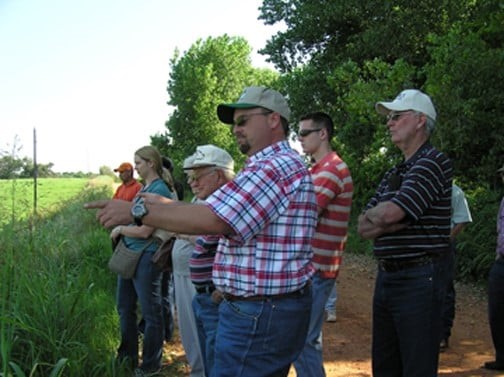 In addition to his regular water quality duties, Monty Ramming has taken on the new assignment of supervising the agency's USDA feral swine eradication projects and done so with enthusiasm. Monty has used his experience and knowledge of working special projects with conservation districts to mentor the new feral swine techs, Tanner and Michael. The feral swine techs jobs are unique and geographically remote, but Monty has found ways to work closely with two new employees who are brand new to state service.
Monty has assisted them in learning not only the ins and outs of the state system but has also been instrumental in helping them make connections in the local communities.
Monty takes a commonsense approach to problem solving and paving the way for this project to be successful. Having Monty on this team makes a huge difference; even when things get tough, he continues to have a great attitude.
Three of Monty's many outstanding characteristics are that he is knowledgeable, always willing to help and has a positive attitude. He contributes so much to the meetings, including, teamwork, mentoring, and dedication.
Congratulations, Monty!