Employee of the Quarter: Kendall Brookins
If you want to meet someone who cares about tomorrow and works diligently to make it better for conservation and everyone, look no further than Kendall Brookins.
Today, Kendall, Administrative Programs Officer for the District Services Division, (foreground in photo taken on GIS Day at the Capitol) was recognized as the Oklahoma Conservation Commission Employee of the Quarter. Kendall just recently made the shift to District Services but has always been willing to help any division or program, with professionalism and a smile.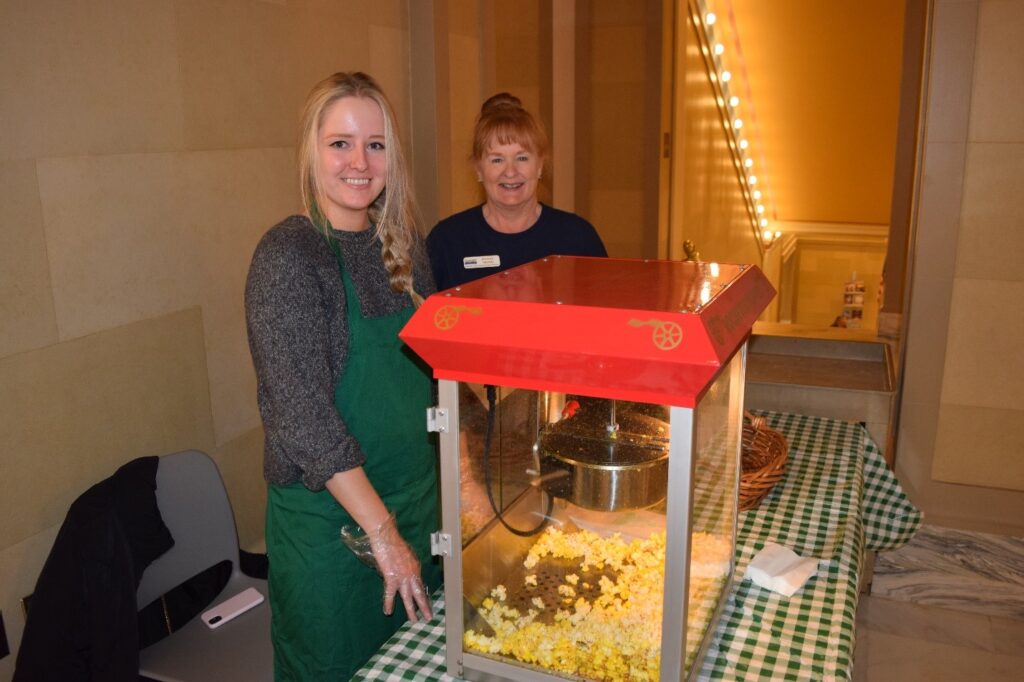 Kendall makes herself consistently available to help anyone in the agency with any task, no matter how busy she is at the time. While still working with AML, she also took on the responsibility of processing all the agency travel claims. She assisted with social media postings during Bryan Painter's absence, tackled taking Commission meeting minutes, and has been an invaluable member of the Vision Enabled Team and new logo creation team. She has been a regular contributor of The Ripple Effect since its inception and has recently taken on the role of design editor for the newsletter. Plus, she has served on a hiring committee for a new OCC position.
Kendall is generous, helpful and creative. Her skills include "adaptability" because she has a willingness to take on new and different tasks even if it is not part of her "regular" job description. She is extremely efficient, always meeting deadlines, and day-after-day she is positive, always providing encouragement to her fellow employees.
Congratulations Kendall!