Employee of the Quarter: Karla Spinner
Karla Spinner, OCC Water Quality Division Environmental Scientist/Records Manager, often works behind the scenes, keeping the water quality division data management systems running smoothly and accurately. This is no small task given the immensity of the database, over 35,000 water chemistry samples, 6,000 bug samples, and 2,000 fish surveys. In fact, it takes seamless integration of data entry, quality assurance, data analysis, and coordination with partners to ensure accurate data are maintained, shared, and utilized to make determinations on the health of Oklahoma streams.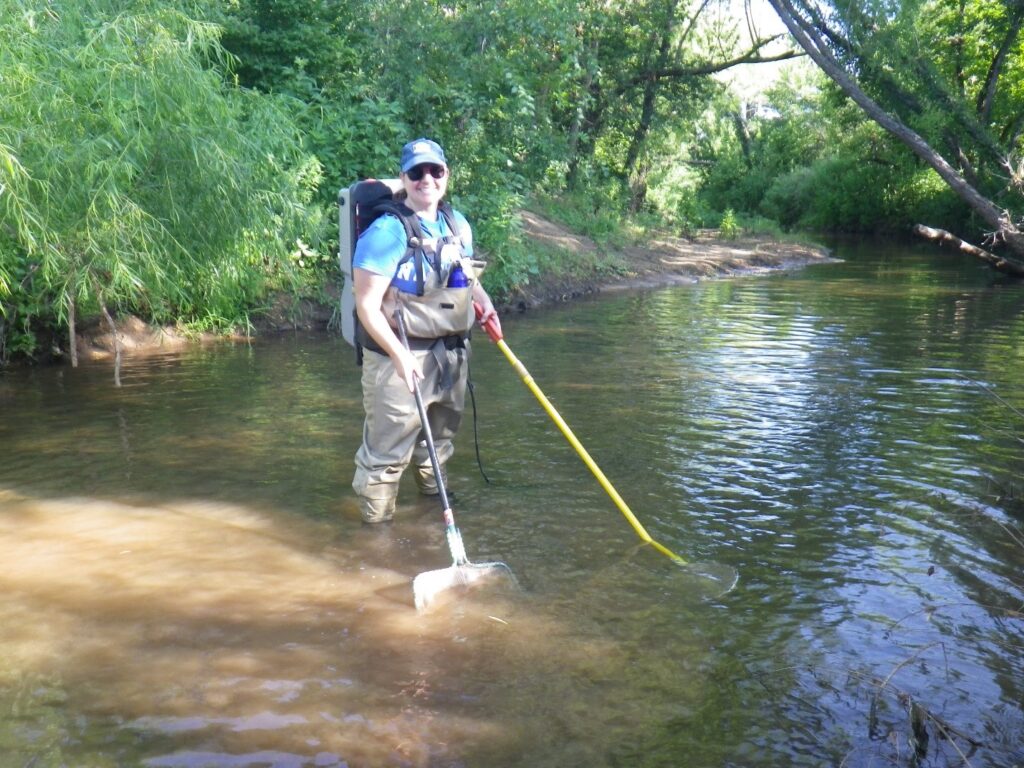 Karla handles these day to day operations of data management with such efficiency that we often don't realize that they are going on. If managing our current data storage system weren't enough, Karla is also leading the effort to move our data into a new database. This is a monumental task that involves new challenges each week, but will ultimately lead to improved ease of sharing water quality data, and automated analytical capabilities that will free up staff resources. Additionally, Karla has a wealth of institutional knowledge that has proven critical to maintain smooth operations of our programs as new staff come on board, and existing staff move into new positions. She has shared this information with enthusiasm, kindness and patience.
Karla is Dedicated, Analytical and Enthusiastic.
Three examples of things she had done to contribute to the agency, community or the State of Oklahoma are: Maintenance of the enormous water quality division database with efficacy and accuracy; Management of the migration of water quality data into the new AWQMS database that will improve availability of OCC data to the public; Providing technical support to Blue Thumb on linking electronic data collection efforts with new data storage systems.
Congratulations, Karla!