Employee of the Quarter: Blane Stacy
Blane Stacy, a Soil Health Educator, is always on the go traveling across Oklahoma telling the story of Soil Health.
Recently, Blane spent three weeks at a Conservation Planning Training in Lincoln, Neb. This was a huge commitment for an employee to be away from home and their job. Blane had nothing but positive things to say about the experience and is looking forward to putting the training to work in Oklahoma.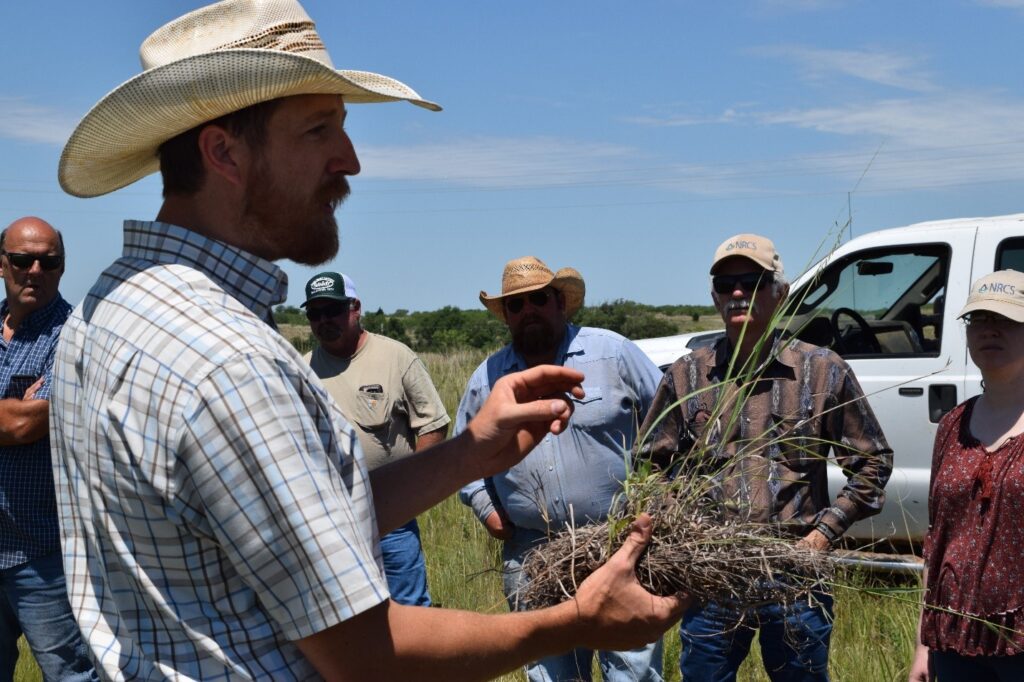 Blane is always enthusiastic about all that he does and that enthusiasm shows in the work. You never see Blane without a smile on his face or a kind word to say. He is a wonderful asset to the Oklahoma Conservation Commission and the State of Oklahoma.
Blane's outstanding characteristics include: He is outgoing; enthusiastic and a great story teller. Three things we have seen Blane contribute to the agency, community or the State of Oklahoma, are: He goes above and beyond to get the job done; he puts in extra time, and he is eager to spread the story of Soil Health.
He carries the message of soil health everywhere he goes. This includes on weekends as a saddle bronc rider where it's not uncommon for him to strike up a conversation about regenerative agriculture behind the chutes.
Congratulations, Blane!