Employee of the Quarter: Amy Seiger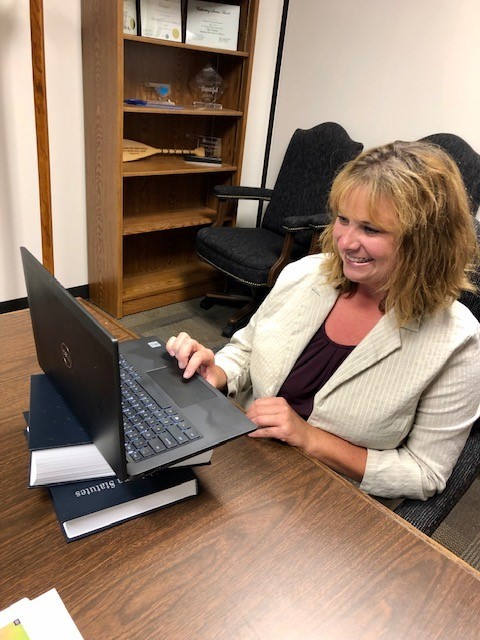 Amy Seiger, Soil Health Coordinator, took a leadership role in creating a new, exciting workshop called "Full Circle Citizenship." This workshop combines information from Soil Health and Blue Thumb to offer attendees an excellent mix of information that moves beyond what either program accomplishes alone. The working relationship among Amy and the other presenters was of a quality that the whole team is eager to see this workshop dig even deeper into teaching ecological concepts that will help attendees build strong communities.
During a time when most of the state's elected officials come from cities, this workshop has appeal for both urban and rural citizens. A state representative attended the pilot effort held in Ottawa County.
Amy's outstanding characteristics include, being energetic, an excellent presenter/teacher, and a soils expert.
Among the things she contributes to the Agency are optimism, a "Can Do" attitude that is infectious and a willingness to think BIG.
Congratulations, Amy!