Deer Creek Conservation District Open House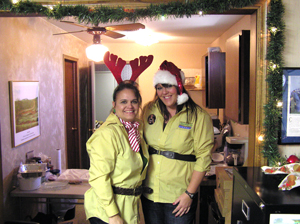 Deer Creek Conservation District held an Open House on Tuesday, Dec. 14, and more than 50 people visited during the day. As the Open House began, Carol Gaunt, district chairman, gave welcoming remarks.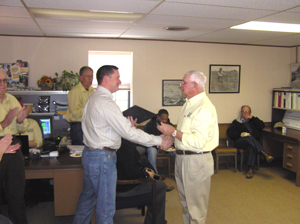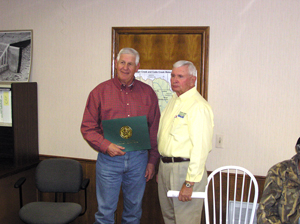 The district used the event as an opportunity to present two awards. Dean Wilson received a Governor's Conservation Award for his use of traditional conservation practices combined with prudent grazing practices. Loren Leibscher received the OACD Area IV Outstanding Cooperator Award for establishing native grass on some of his cropland and for including conservation with education activities that are presented as part of his Agrotourism programs at P Bar Farms. The farm is home of "The Maize," an intricate pattern of twists and turns carved into a seven-acre cornfield that is a recreational attraction for thousands of families and students every spring and summer. The farm is also the location of a new flour mill to produce whole wheat flour from wheat grown only by farmers practicing no-till farming.