Conservation Tillage Workshop 2012
The 7th Annual Conservation Tillage Workshop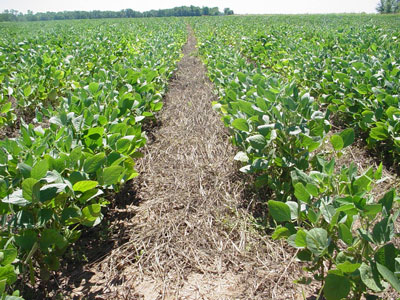 Once again the Garfield County Conservation District, the Garfield County USDA offices and Oklahoma Cooperative Extension Service office are hosting a one-day workshop on conservation tillage. The workshop will be held at the Expo Center Pavilion Building in Enid, Okla., on Feb. 8, 2012.
Agenda
8:00 a.m. – Registration, Coffee and Donuts – Sponsored by Oklahoma Wheat Growers
8:30 a.m. – Grain Market Outlook – Upcoming Farm Bill Considerations
Dr. Rodney Jones – Northwest Area Agriculture Economic Specialist
9:00 a.m. – GPS / G4: Issues with certain guidance systems. Dr. Randy Taylor Extension Agriculture Engineer
9:30 a.m. – Break
9:45 a.m. – Canola in No-till for a crop rotation option. Josh Bushong, Canola Extension Specialist for Northwest Oklahoma
10:15 a.m. – Soil fertility, soil pH and the effectiveness of various lime products. Hialin Zhang, OSU Professor and Soils Specialist
10:45 a.m. – Break
11:00 a.m. – Crop Rotation Options / Crop Water Use Efficiency. Dr. Chad Godsey, OSU Associate Professor, Cropping Systems
11:30 a.m. – "Forecasts and Prospects for Rainfall in North-central Oklahoma During Spring and Summer 2012." Dr. Jeane Schneider – Agriculture Research Service USDA, El Reno, Okla.
12 noon – Lunch
12:45 p.m. Garfield County Locally-Led Meeting. Jason Skaggs, Garfield County Conservation District Director
1:00 p.m. – Cotton as a Crop Rotation Option. Dr. Randy Boman, Cotton Extension Program Leader, Altus, Okla.
1:30 p.m. – Production Observations from a Producer's Point of View. Clint Mack, Agricultural Producer Drummond, Okla.
2:00 p.m. – Programs available to Producers for No-till or Minimum Tillage implementation. Brook Taylor, Resource Conservationist (Programs), NRCS, Zone 1, Woodward, Okla.