Conservation Partnership Develops Online Prescribed Fire Training
The Oklahoma Conservation Commission has been working cooperatively with the US Fish and Wildlife Service since 2008 to provide funding to local prescribed burn associations, through conservation districts, to promote prescribed burning as a management tool. Now the basic prescribed fire training is available online at no charge.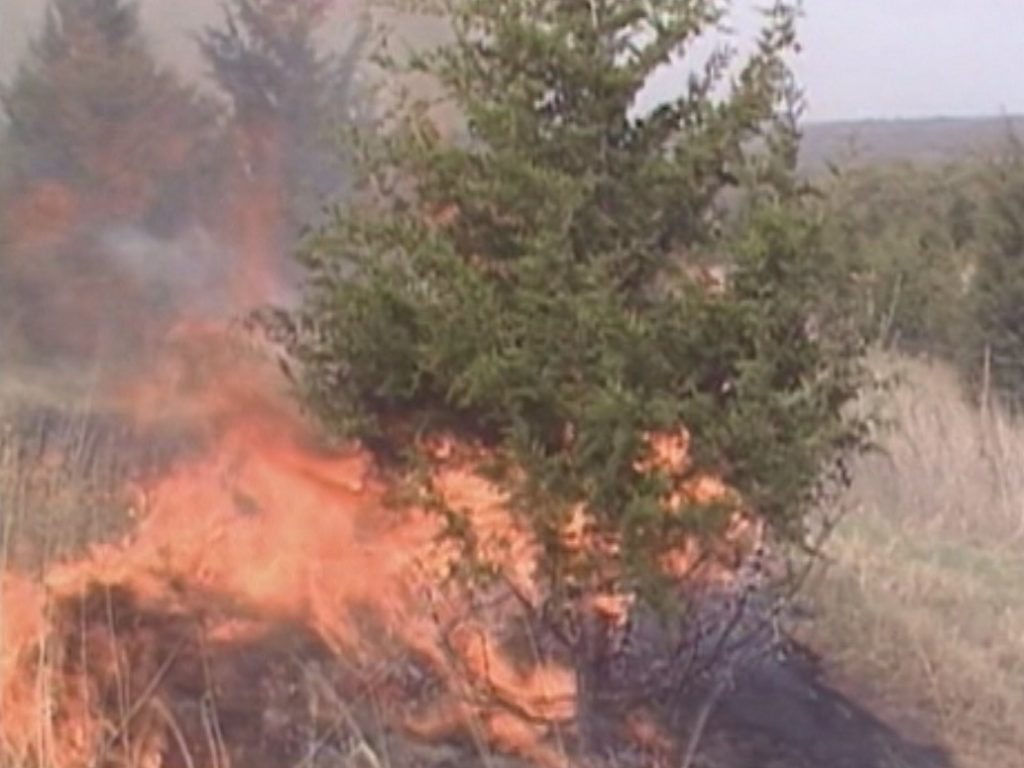 This online training is the first tier of a three-tiered training model developed by the partnership of the Oklahoma Conservation Commission (OCC), the United States Fish and Wildlife Service (USFWS), Oklahoma Prescribed Burn Association (OPBA), Natural Resources Conservation Service (NRCS) and the Oklahoma State University – NREM.
"We are very pleased that this tool is now widely available," said Mike Thralls, executive director of the Oklahoma Conservation Commission. "The partners have worked years educating on the importance of fire in the landscape. Prescribed fire helps prevent catastrophic, uncontrollable wildfires that devastate people and property."
Tier one, the online portion of the training, includes reading assignments, a video, and a quiz. Topics include fire prescriptions, fire effects, firebreaks, ignition techniques, smoke management, and the best time of year to burn. A module on Oklahoma fire law is also included. Participants who score a 90% or better can receive a certificate of completion.
Tier two of the training is offered as an in-person seminar and includes a prescribed fire field exercise. The partnership has sponsored four of these seminars since January 2013 attended by more than 240 participants. Tier three covers working with neighbors to get experience with prescribed burns.
The NRCS plans to use Basic Prescribed Fire Training as an educational course for its employees. The USFWS Partners for Wildlife program has awarded grant funds exceeding $440,000 to provide training and equipment for the use of implementing prescribed fire on the Oklahoma landscape. 
How To Access the Training
• Go to http://campus.extension.org
• Click on Energy & Environment (blue box)
• In the subcategories box, click on Rangelands
• Click on Basic Prescribed Fire Training
• Click Continue
• Create a new account & start