Conservation Partnership Develops Online Prescribed Fire Training
The First Watershed Project in the Nation to have all the Dams Rehabilitated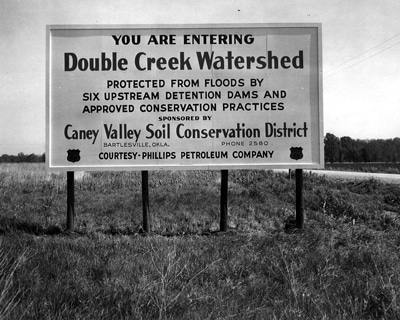 A celebration ceremony will be held September 2, 2009, near Ochelata, Oklahoma, in Washington County to mark the completion of the rehabilitation of six upstream flood control dams in the Double Creek Watershed Project. It is the first USDA assisted watershed project in the nation to have all the dams rehabilitated. Rehabilitation included raising the height of the dams, widening the earthen spillways and replacing the principal spillways (concrete inlet tower connected to spillway pipes in the dam).
The ceremony will be held at Double Creek Watershed Dam No. 6, located one mile southwest of Ochelata and will begin at 10:00 a.m. Lunch will be provided following the program.
Speakers will include Lt. Governor Jari Askins; Tyler Laughlin, Field Representative for Congressman Frank Lucas; USDA Natural Resources Conservation Service Regional Conservationist Tom Christensen; Oklahoma Secretary of Agriculture Terry Peach; Oklahoma Secretary of the Environment J. D. Strong; Oklahoma Association of Conservation Districts President Trey Lam; Landowner and former county commissioner Lee Chew; and Caney Valley Conservation District Chairman Kirk Darnell.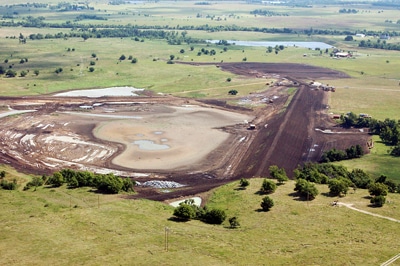 The six Double Creek Watershed Dams were built between 1954 and 1955 for flood control and they provide protection for 3,800 acres of land, U. S. Highway 75 and the town of Ramona. The original dams were constructed with a 50-year life span and due to age and condition of the dams, and development downstream it was necessary to rehabilitate the dams to bring them up to current dam safety standards and extend their life for another 100 years. The Caney Valley Conservation District is the sponsor for the watershed project and the USDA Natural Resources Conservation Service assisted in planning, design, and construction of the dams in the 1950s and in the rehabilitation of the dams, which occurred between 2004 and 2009.
A fact sheet about the Double Creek Watershed Project