Committee Votes to Advance the Confirmation of Conservation Commission Nominee Samuel Grant Victor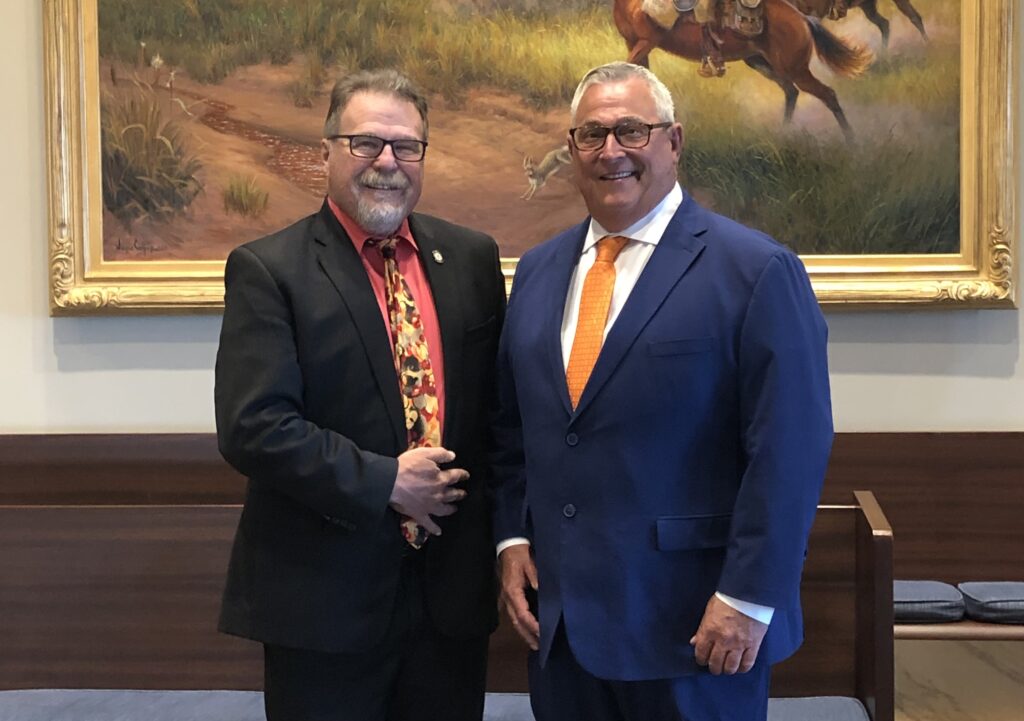 OKLAHOMA CITY, OK – The Oklahoma State Senate Committee voted on Monday to advance the nomination of Samuel Grant Victor as the newest member of the Oklahoma Conservation Commission, replacing Scotty Herriman as the Area III Commissioner. Victor was nominated by Governor Kevin Stitt earlier this year and approved by the Senate Committee on Agriculture and Rural Affairs on May 8th, 2023 following a 9-0 vote in favor.
Victor is a dedicated public servant with a passion for helping others, serving previously as the District Director of the Ottawa County Conservation District. In addition to his public service, as a 4th generation rancher, Victor brings a wealth of knowledge and experience to the role.
During the hearing, Victor shared his excitement about the opportunity to serve on the Conservation Commission, saying, "When it became possible for me to be on the conservation commission, I just thought that is something that I would love to serve on, because I love serving other people, I love helping. And as I help and serve other people, that's when I learn more myself…"
The final step before Victor is confirmed is a vote before the full Oklahoma Senate. This vote is expected to take place within the next several weeks.
The Oklahoma Conservation Commission is responsible for promoting the conservation and wise use of Oklahoma's natural resources. The commission consists of five members, each appointed by the governor and confirmed by the state senate, serving for a 5-year term.
For more information:
Jake Searock, Public Information Officer
Oklahoma Conservation Commission
jake.searock@conservation.ok.gov | 405.522.5954