Commission Unveils New Tagline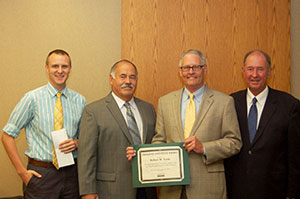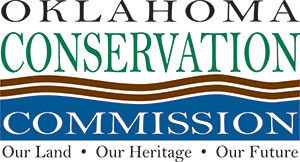 The Oklahoma Conservation Commission is proud to announce the adoption of a new tagline! "Our Land • Our Heritage • Our Future." The tagline was chosen by soliciting submissions from agency and conservation district staff. Fifty entries were vetted by OCC administration with seven chosen to be voted on by agency and district staff. The inclusive "Our" in the three simple phrases "Our Land • Our Heritage • Our Future" represents an inclusive – as in all Oklahomans —and personal approach to the protection of natural resources. The moniker leaves no question as to how personally agency and district staff believe in conservation. This tagline is a call to us all to preserve our way of life through natural resource conservation, restoration, and education—these phrases harken to the very foundations of Oklahoma and its people. 
The tagline was formally adopted at the July 7, 2014 meeting of the Conservation Commission and the tagline creator, OCC assistant director Robert W. Toole, was recognized at the August 8, 2014 meeting.