Blue Thumb Wins "Keep Oklahoma Beautiful" Award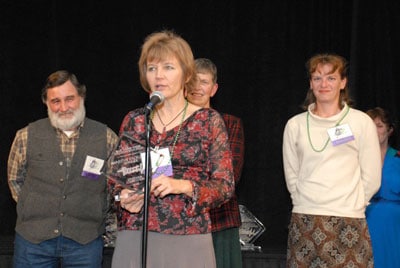 The Oklahoma Blue Thumb Water Pollution Education Program won the coveted Keep Oklahoma Beautiful "Environmental Excellence" award in the State/Tribal Government category on Tuesday, Nov. 17.
Keep Oklahoma Beautiful is a statewide nonprofit organization that supports grassroots efforts to improve the aesthetic, environmental and sustainable quality of life in Oklahoma. The organization has been recognizing exceptional environmental efforts for nineteen years.
Blue Thumb Coordinator Cheryl Cheadle explained that Blue Thumb is an educational program that uses volunteers to monitor streams and teach the public about pollution prevention.
"It is an awesome thing to have a top notch organization like KOB recognize our efforts," Cheadle said, adding "about 500 active volunteers are at work within the Blue Thumb program, making it much easier to accomplish big things."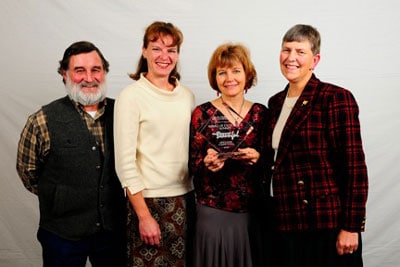 The year 2009 saw the Blue Thumb Program add their 100th stream site to their monitoring list.