Blue Thumb Volunteer Conference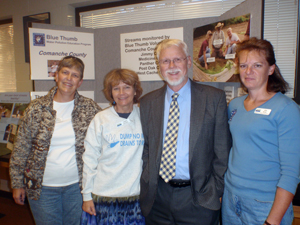 Oklahoma City University hosted the 2010 Blue Thumb Volunteer Conference Nov. 5-6.
The conference, held biennially, brought in volunteers and people from all corners of the state interested in volunteer water quality monitoring. Topics presented included: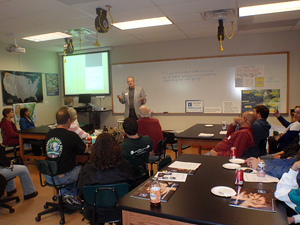 Educating the citizens in your watershed
Invasive Plants
Wild Yards
Making Data Meaningful
Value of Outdoor Education
Blue Thumb coordinator Cheryl Cheadle said, "We worked to offer these folks information that would be useful, and a chance to have fun and chat."  Apparently, everything came together as planned, Cheadle added, stating "comments about the speakers and other facets of the conference have been very positive."  It didn't hurt, she said, that the attending volunteers also got to select a monitoring tool or two to keep such as a Secchi tube, winter gloves, timer, stream keeper guide, Oklahoma birds, and other items.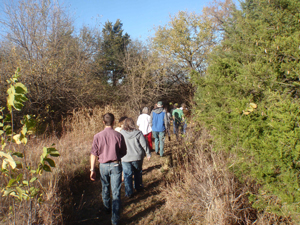 Another big plus, Cheadle said, was the attendance of Dr. Bob Carlson, retired professor from Kent State University who is well-known throughout volunteer monitoring circles. Dr. Carlson mingled and chatted one-on-one with the volunteers on Friday evening.
Oklahoma City University is also helping to sponsor the first-ever Blue Thumb conference for high school teachers and students on Nov. 20, 2010.