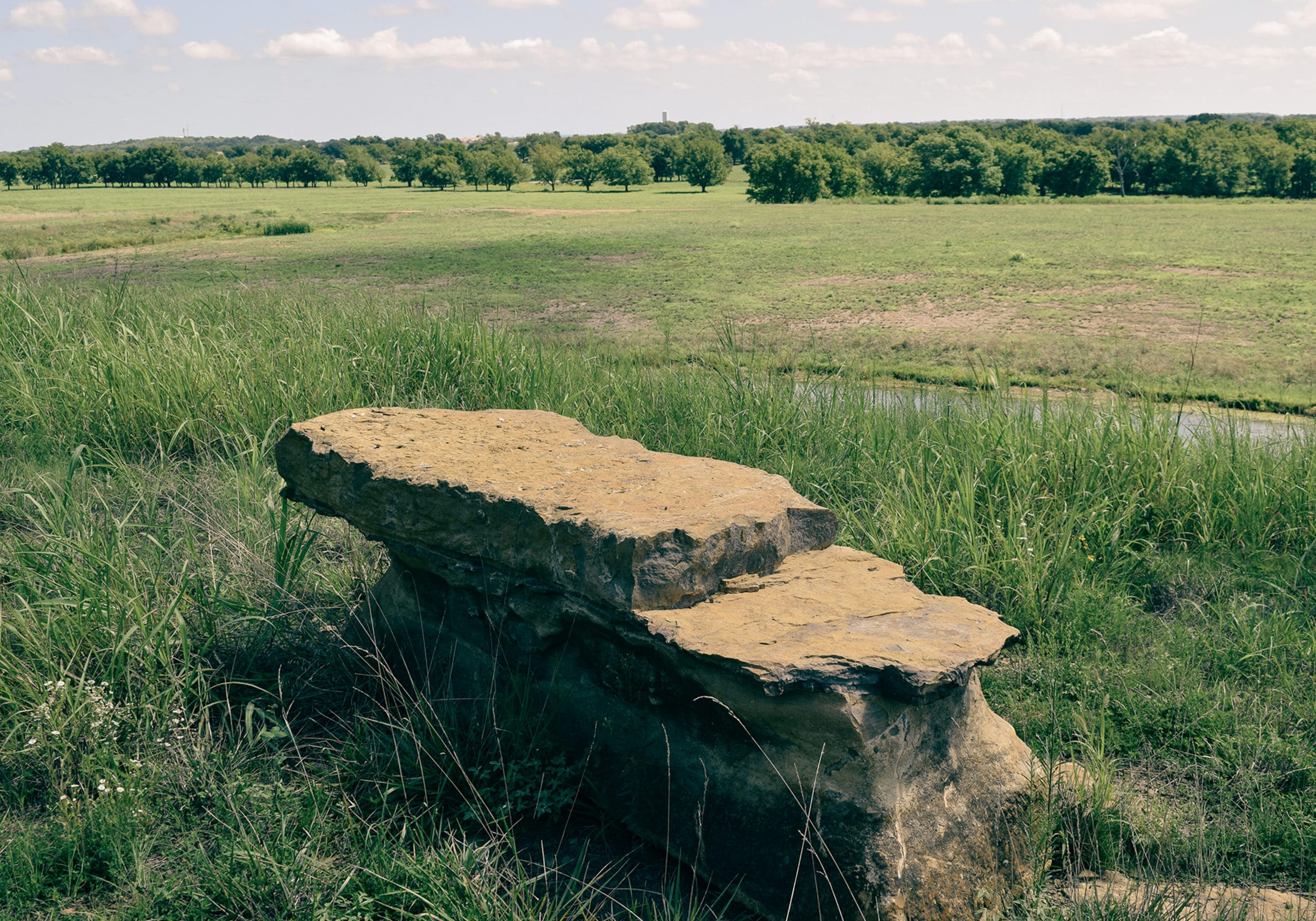 Selecting Projects for Abandoned Mine Land Reclamation
KEEPING OKLAHOMA SAFE
The purpose of reclaiming abandoned mine land is to preserve public health and safety and projects are selected on the basis of the potential danger they pose. In 1979 and 1980, the Oklahoma Conservation Commission conducted a thorough evaluation of the existing abandoned mine land (AML) sites and the risks they presented, creating an inventory to reference for selecting future projects. In accordance with the Surface Mining Control and Reclamation Act, the Commission reclaims the most dangerous sites first to keep Oklahomans safe.
SELECTING AML PROJECTS
To provide for public input and collaboration, announcements of annual AML funding are published in newspapers that circulate in the AML regions. The announcements request the public's assistance in identifying AML sites. Conservation Districts in the AML regions are also queried for their input. If a new site is identified by the public, the conservation districts or the AML staff, it is added to the program inventory. To submit a site, please contact the OCC-AML Program by calling 405-521-2384 and asking to speak to someone in the AML Program.
Projects are selected from the inventory on the basis of:
Public concerns
Conservation district recommendations
Reclamation criteria
The AML staff visits each site and ranks the potential project using the Project Selection Matrix. Once a project is ranked it is added to the ongoing project selection list based on the Matrix score. This list is then used to select projects as funding becomes available.
RECLAMATION PROCESS
Reclaiming the abandoned mine land starts with a representative of the Conservation Commission or the local conservation district meeting with the landowners. The Commission then obtains a written right-of-entry to enter the property and conduct exploratory investigations and data collections. Based on the site information collected, a conceptual design is created and discussed with the landowner. Once the landowner and the Commission agree on the conceptual design, the landowner signs a new right-of-entry to permit the Commission to conduct the reclamation work and the preliminary design process begins.
Commensurate with drafting the preliminary design, a project description is prepared and consultations with the AML Reclamation Committee begins. The Reclamation Committee is comprised of all federal, state and local agencies that have any jurisdiction for natural resource management or landscape disturbances. The Reclamation Committee members will approve the project as planned or note specific considerations that must be addressed in the reclamation planning, design and earthwork.
Once the design is completed and funding is available, the project will be contracted for the performance of reclamation. Contracting for the project is managed by the Office of Management and Enterprise Services, Construction and Properties Division, in adherence to state contracting regulations.
LANDOWNER FAQ'S