2017 Employee of the Quarter: Sheryl Gibson
Sheryl is in one of the backbone positions in the agency. The kind of position that does the support work so the rest of us can repair hazardous abandoned mines, monitor streams, teach high school students about conservation, and work with landowners across the state.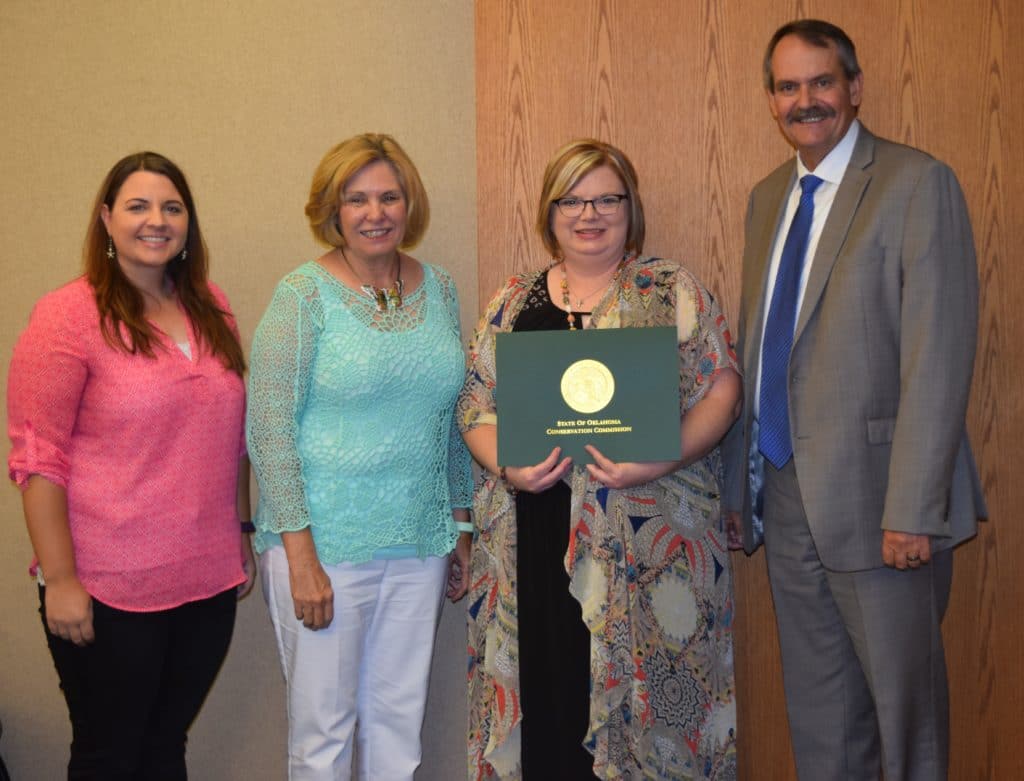 Although she rarely gets to go into the field, we all rely on her help to get things done. Specifically, Sheryl provides assistance to staffers in the Water Quality and Abandoned Mine Lands Division as they attempt to purchase supplies, register for events, reserve hotel rooms, and a myriad of other purchases. She interprets sometimes incomplete or confusing RFAs to help staff get what they need. If there are problems with the paperwork, she offers suggestions about how to fix it so that agency transactions appropriately meet the ever changing state rules for purchasing.
Sheryl also works with staffers to maintain account balances and compile budget requests for the year and to make updates as necessary. She does a myriad of other tasks, ranging from answering phones to compiling the ordering lists for Information Technology purchases. She makes it possible for the rest of us to do our jobs.
Congratulations, Sheryl!