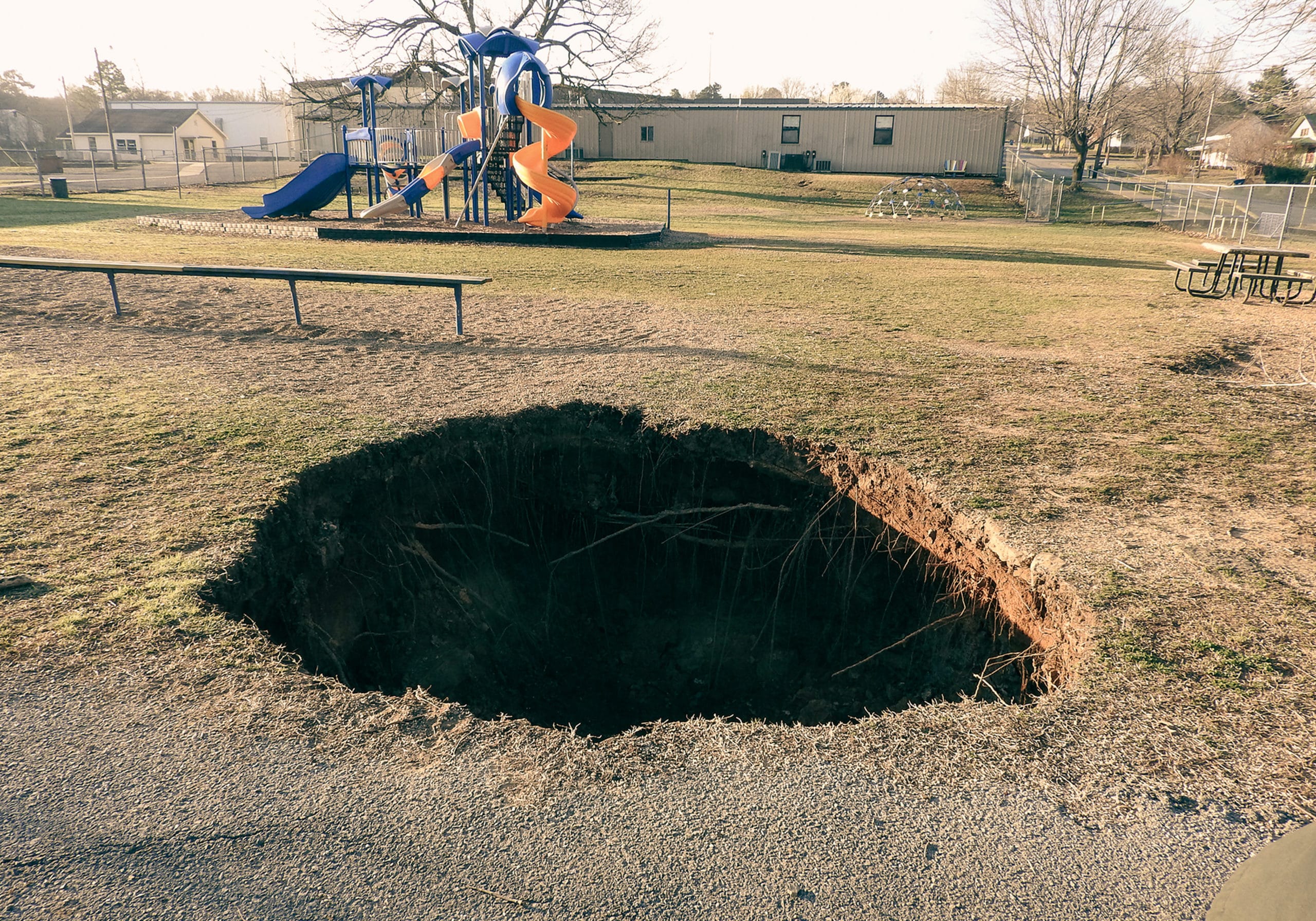 Abandoned Mine Land Emergency Program
WHAT IS AN AML EMERGENCY?
An abandoned mine land (AML) emergency is defined as a sudden danger or impairment related to coal mining that presents a high probablility of substantial physical harm to the health, safety, or general welfare of people before the danger can be abated under normal AML program operation procedures. Since becoming the state agency responsible for the AML Emergency Program in 1998, the Oklahoma Conservation Commission has managed and eliminated nearly 100 AML emergencies to protect the public.
EMERGENCY PROCEDURES
When the AML program receives an emergency complaint, an emergency investigator is immediately deployed to conduct a site investigation. If considered an emergency and depending on the severity of the emergency, the AML emergency investigator notifies the appropriate authorities of the conditions at the site to ensure that immediate steps are taken to protect the public.
Once the necessary steps have been taken to ensure public safety, the AML emergency investigator prepares a Finding of Fact and Complaint Investigation Report recommending a Declaration of Emergency. These documents are submitted to the Office of Surface Mining Reclamation Enforcement (OSMRE) Tulsa Field Office, which approves the declaration of emergency or determines the situation to be a non-emergency.
When the Oklahoma Conservation Commission declares an emergency, the AML Program staff identifies the scope of work and costs required to abate the situation and remediate the site. This process includes:
Preparing a solicitation package
Contacting potential contractors
Coordinating a pre-bid meeting at the site
Awarding the contract
Monitoring the construction
Performing a final inspection upon completion
Submitting a final inspection report to the OSMRE Tulsa Field Office